Levi's 501 wholesale Men's Denim Jeans assorted IRR 24pcs.
Levis Men's 501IRR jeans assortment.
Original Levis Button Fly 100% Cotton Jeans.
Levis 501 jeans have set the standard for jeans since 1873. The original riveted jean, they're now as they were then, with the same quality, fit and style.
This is an Irregular product. It has a slight imperfection but is guaranteed wearable and as enjoyable as any other LS&Co. product. An Irregular stamp will be on the inside pocket of the Jeans (not noticeable unless the jeans are turned inside out). 

IRR to include: Mill flaws such as pulls in the fabric, skipped needle on hem, pocket reinforcement, shade differences, sewn fabric slub/hole, fabric pulls, missed threads, repaired belt loops, repaired buttons, stains.
Note: IRR pairs may have a joker panel/pocket flasher on the rear pocket that will indicate on sticker where QC found these not to be 1st quality, not all come with this.
Still a perfect item at a perfect price. Each assortment of 24pcs is different. Stock is put into a retail assortment based on our current ownership of goods at time of shipping.  Mixed washes, sizes, colors per each pack.
Case pack: 24pcs assorted.
Washes to include but not limited to: Light blue, Medium blue, Indigo blue, Black, Olive, Brown, Grey, & Dark wash.
Sizes: 29-42. mixed assorted.
MSRP: $68.00-$72.00 each

Photos are used for display purpose only. Each assortment is different. Shipping costs are calculated based on the weight of the parcel to your location.  This order is sold in confidence. There are no refunds, exchanges of any kind. All goods are sold as described & all sales are final.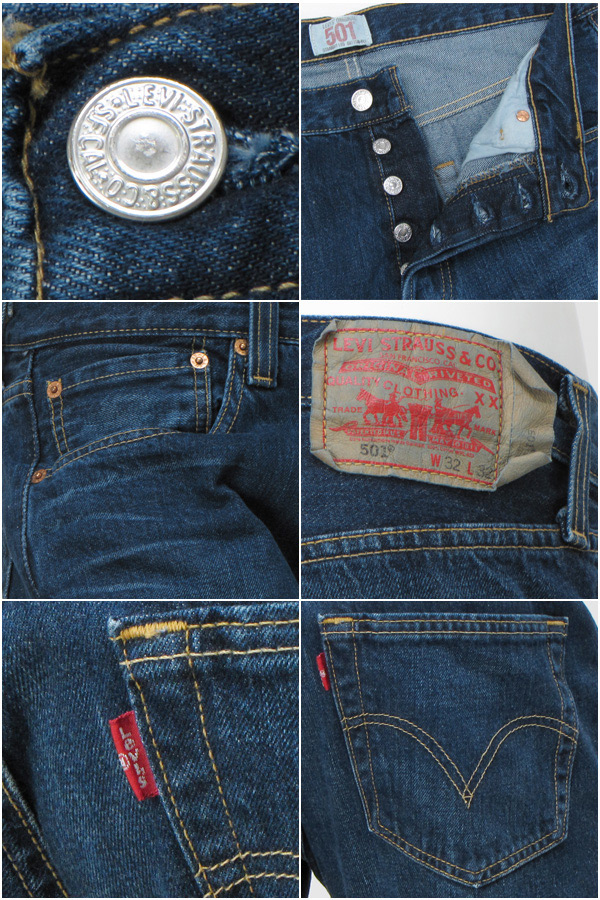 ---
More Information

| | |
| --- | --- |
| Manufacturer | Levis |